Located just outside Philadelphia, Value Concepts is an independent
business valuation and intellectual property consulting firm. Founded
in 1996 by Nicholas Holt, the firm provides services nationally to
middle market companies (both publicly traded and closely-held) in
a variety of industries.
The company increasingly is involved in merger and acquisition transactions,
representing selling companies in the $5 to $20 million range.
Nicholas A. Holt, Managing Director, has more than fourteen years of
experience in financial consulting. Prior to forming Value Concepts,
Nick led the financial valuation group for Enterprise Appraisal Co., a
national appraisal firm. Earlier, he worked in corporate finance, venture
capital, and M & A for the investment bank Bailey Martin & Appel.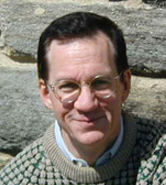 Companies for which Nick has performed valuations include:
Merck
Frito-Lay
Rohm & Haas
Medtronic
Thermo-Electron
AES Corporation
Akzo-Nobel
Mark IV Industries
American City Business Journals
Newell
Harris Corporation

among many others.

Having received his bachelor's degree in Accounting from the
University of Pennsylvania's Wharton School (Summa Cum Laude),
and his MBA in Finance from Drexel University, Nick has authored
numerous articles. Topics include transaction structuring, asset impairment,
fairness opinions, and value creation in the post-acquisition environment.
He is either a member of, or actively involved in, the following
professional associations:

Association for Corporate Growth
Eastern Technology Council
Philadelphia Estate Planning Council
Greater Philadelphia Venture Group
American Society of Appraisers
AICPA

Financial Executives Institute
Wharton Club


top of page

---
© 2008 Value Concepts LLC. All Rights Reserved.
Philadelphia Office: 8787 Duveen Drive, Wyndmoor, PA 19038
215-836-0419
Connecticut Office: 12 Littlefield Drive, Old Lyme, CT 06371
860-434-2721